The 2021 Honda Civic vs. The 2022 Honda Civic
The Honda Civic has been the pinnacle of the compact sedan segment for decades. When you think of a fuel-friendly, reliable, affordable, well-appointed vehicle, the Civic is the go-to. Best compact car on the market according to U.S. News and World Report? The Civic. Always at the top of the list for Motortrend's Best Compact Sedan? The Civic.
So what does Honda do when their previous model year Civic, the 2021 Honda Civic, is a pack leader? Why, redesign it of course! The 2022 Honda Civic is an entirely new generation of the Civic, with updates inside and out. So how do they compare, and which is the better choice – last year's award winner, or this year's?
---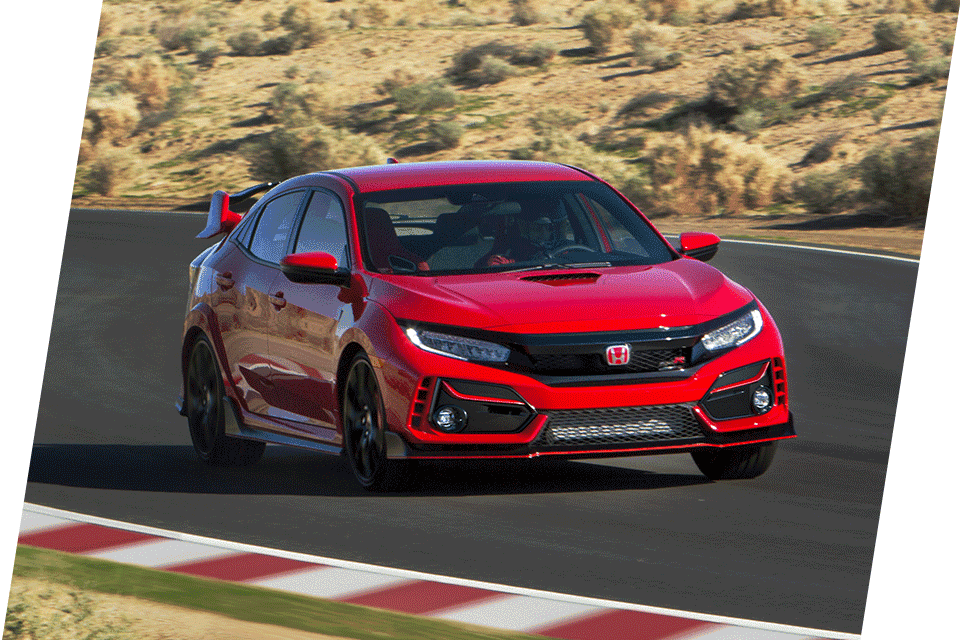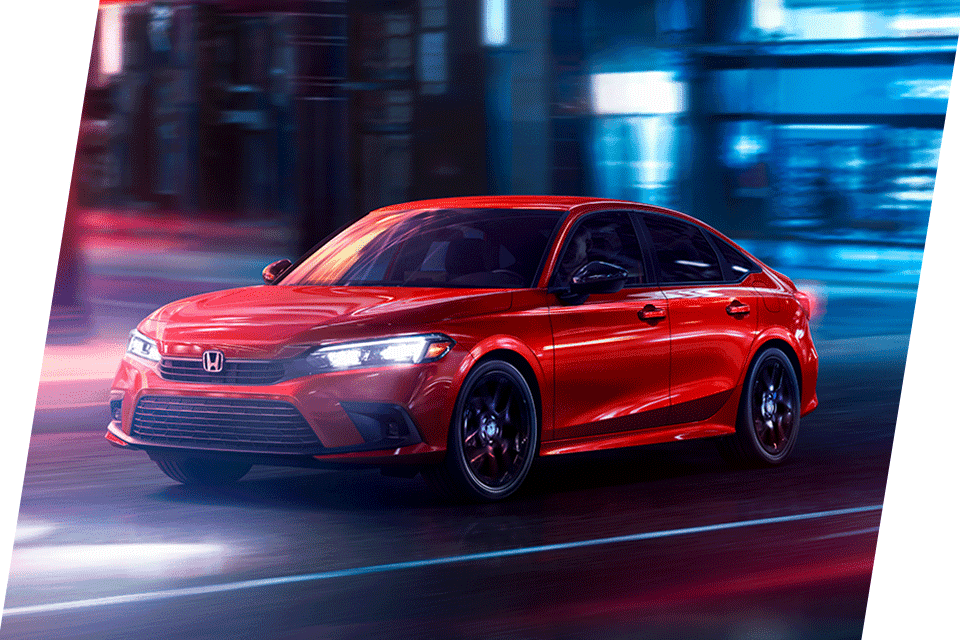 ---
Performance
One of the few places the 2022 Honda Civic has not gotten an update is under the hood. But why mess with such a popular recipe? The 158-horsepower, 2.0-liter four-cylinder engine is the same as was in the 2021 Honda Civic, and it is paired with a continuously variable transmission (CVT). It improves on the already incredible fuel economy, offering 31 MPG city and 40 MPG highway – both slight steps up from the 2021 model. It's perky, reliable, and predictable – a nearly perfect daily driving power plant.
For the driver looking for a little more pep in the Civic's step, the available turbocharged 2.0-liter engine raises the output to 180 horsepower. This may provide a little more confidence for drivers dealing with heavy, fast merging in daily traffic. Also paired with a CVT, you get smooth power delivery and brisk acceleration. You can also get a manual transmission if you lie, but it is only available in the hatchback Sport and Sport Touring trim levels. Interestingly enough, the turbocharged engine also improves on fuel consumption – at 33 MPG city and 42 MPG highway it's one of the most efficient non-hybrid powertrains available.
The ride and handling carries over as well from the 2021 Honda Civic, offering a stable and enthusiastic ride. It's easy to maneuver thanks to great grip and easy, responsive steering. Overall it is comfortable and balanced, able to cruise but also able to tackle winding roads with ease.
---
Design & Comfort
Redesigning the exterior and improving the interior were the main focuses of the generational redesign for the 2022 Honda Civic, and it hits those marks. While the exterior is roughly the same size as the 2021 Honda Civic, the edges of the previous generation have been smoothed out, and the exterior is less busy than before. It is a more traditional look, without being bland.
The interior is a breath of fresh air. The previous 2021 model year sported materials and design that dated back – and some went back even further. However, the 2022 model got a very thorough update in materials and design. This allows for a cabin that feels roomier, even though the dimensions are nearly identical to the 2021 model. Materials including fingerprint-resistant piano black accents and firm, well-fitted rubbers and plastics provide the Civic with one of the best interiors in the segment! Additionally, large, clearly-marked controls throughout the cabin make it easy to use and live with.
There are also plenty of creature comforts, right from the start. Automatic climate control is standard across the board and can be upgraded to dual-zone automatic climate control. Proximity keyless entry, remote start, leather-wrapped steering wheel and shift knob, a moonroof, heated seating (and more!) are offered at varying trim levels. Top-level trims get access to eight-way power adjustable seating and leather upholstery.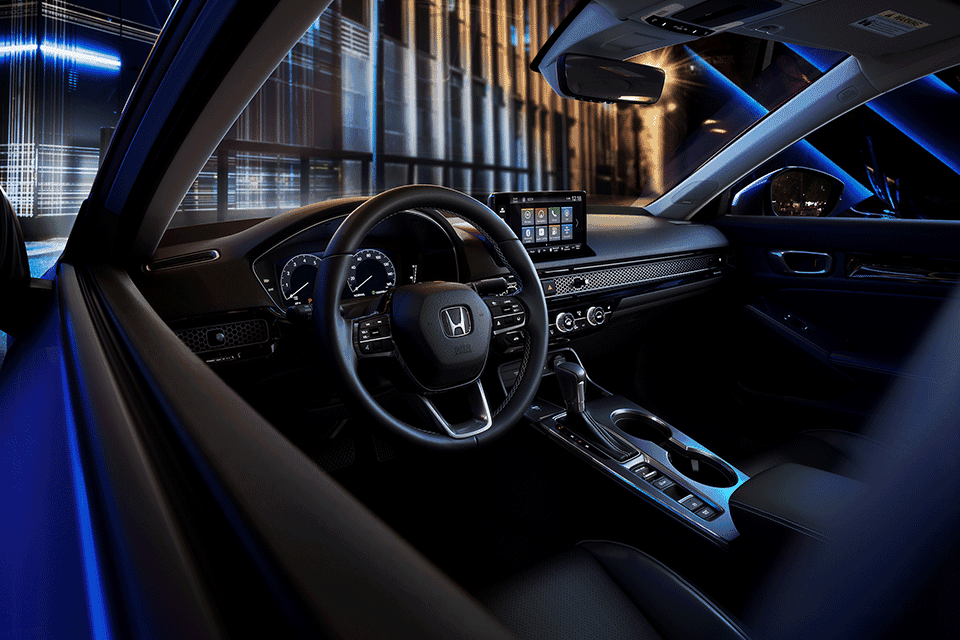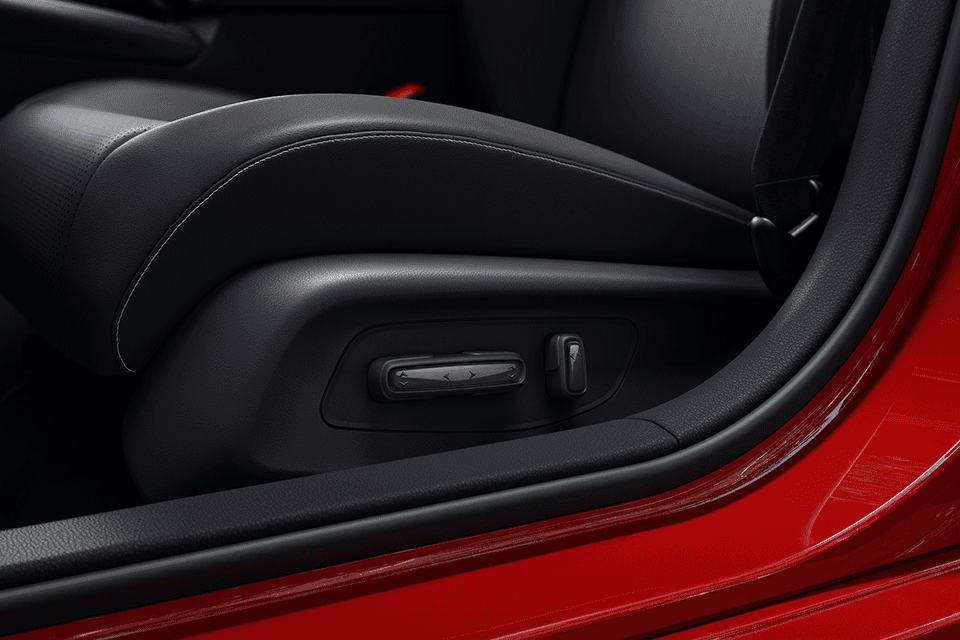 ---
Technology
One of the massive changes for the 2022 Honda Civic model year is that now, even the base trim gets a touch-screen infotainment system. This 7-inch basic display can be upgraded to a larger 9-inch display if you need something larger. This is a massive change from the 2021 Honda Civic, which has a standard 5-inch display, or an available 7-inch touch screen. In addition to the great display, this means every 2022 Civic comes with Apple CarPlay and Android Auto integration, something the standard 2021 models did not have. You can upgrade this to a 12-speaker Bose premium stereo, while adding additional USB ports for input and charging. Voice recognition is also available for a hands-free experience.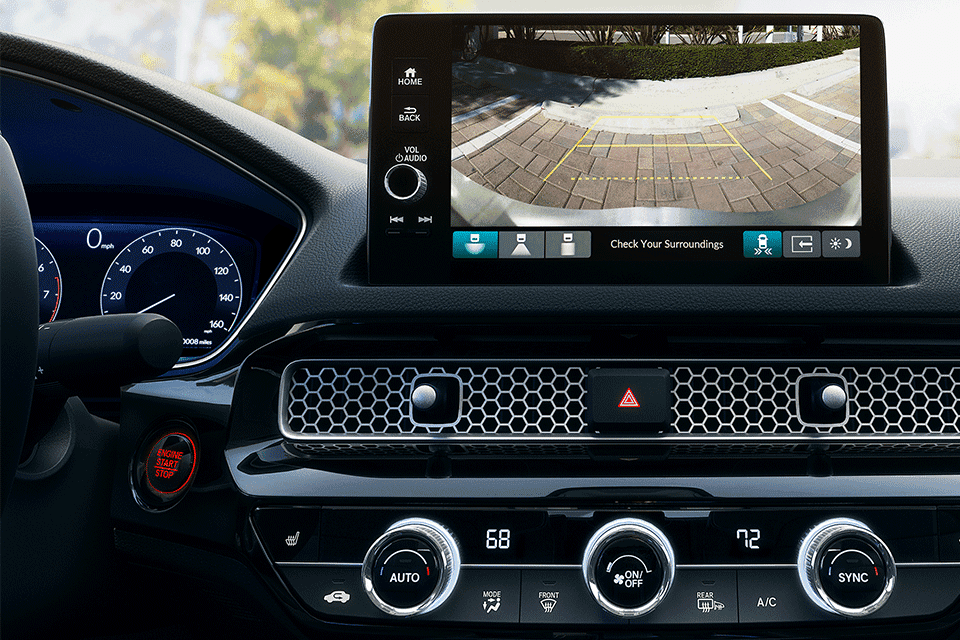 ---
Safety
Honda's focus on being a family car maker has meant they have always been a leader in safety. The 2021 Honda Civic was the safest Civic to date, not an easy feat, thanks to the of systems. Advanced safety features including forward collision warning, adaptive cruise control, collision mitigation braking, road departure mitigation, lane departure warning, lane keep assist, and automatic emergency braking are standard on every 2021 model, with blind spot monitoring available.
The 2022 Honda Civic takes all of those standard systems and adds traffic sign recognition, rearview camera, and a rear-seat reminder that reminds you to check the back seat for kids and pets! Available driver assistance includes not just blind spot monitoring, but also rear cross traffic alert, front and rear parking sensors, and rain-sensing wipers. This all combines to make the 2022 Honda Civic not just the safest Civic yet, but also one of the most advanced non-luxury sedans on the road in terms of safety systems!
The 2021 Honda Civic was an award-winning model year, and it's a great car. Especially if you see one available at a discount, it's still one of the best buys on the market! But if you can, why not go one better and check out the 2022 Honda Civic, which is a lock for awards of its own? Either way, you can't go wrong with a Civic – it's the perfect car for economic commuting, small families, drivers young and old.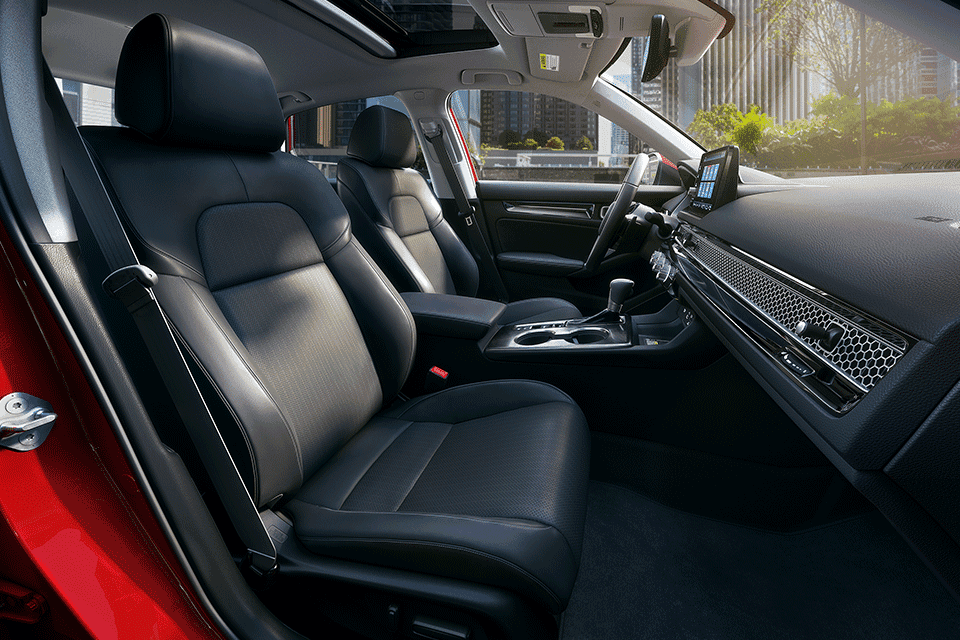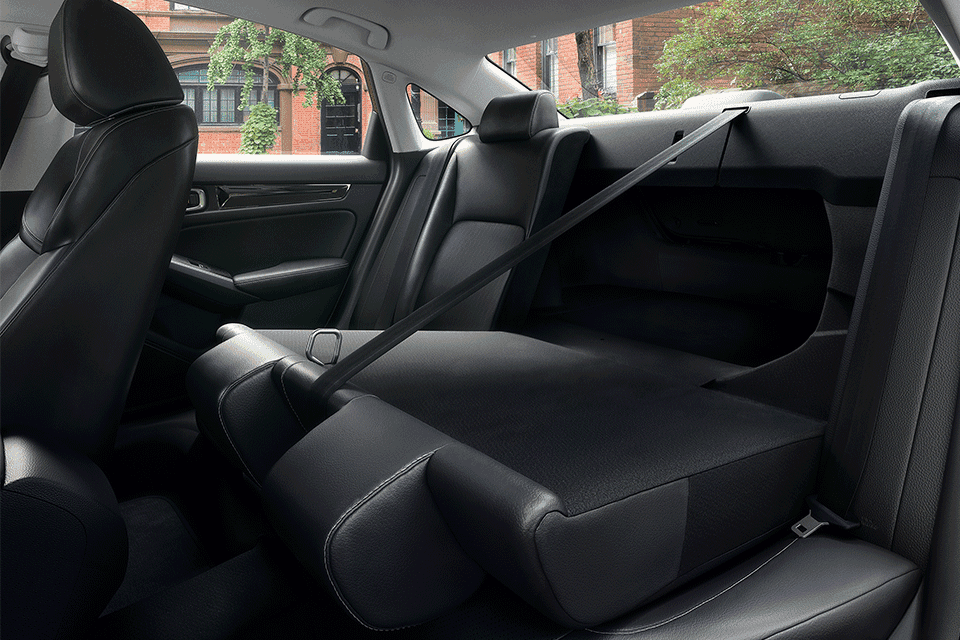 ---
The Winner – You Decide!
Test drive both of these nimble sedans at Washington Honda in Washington, PA! You can decide for yourself which model is the best fit for you. Already made your decision? Value your trade and see what we can offer for your current vehicle!
---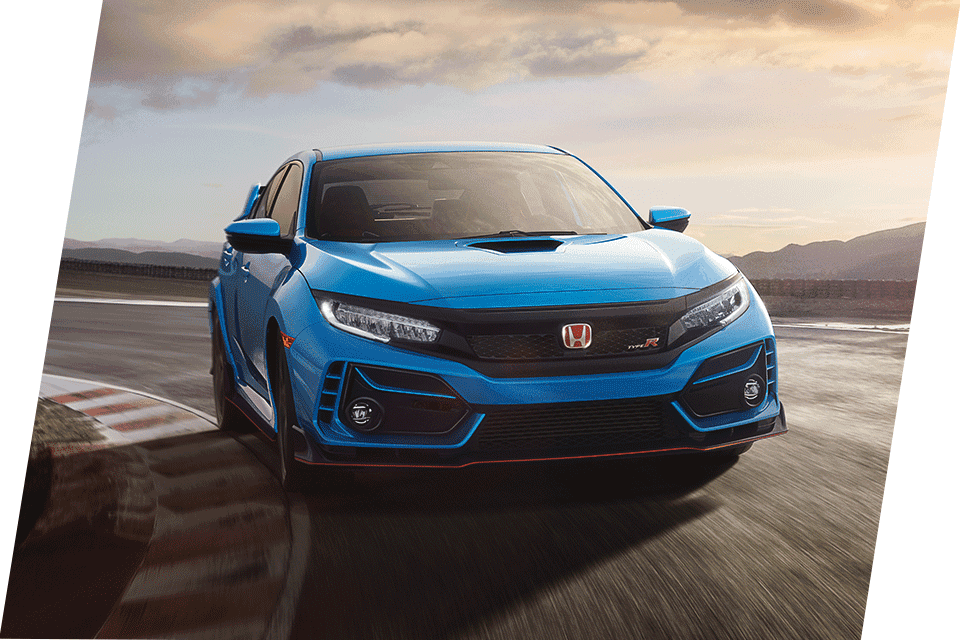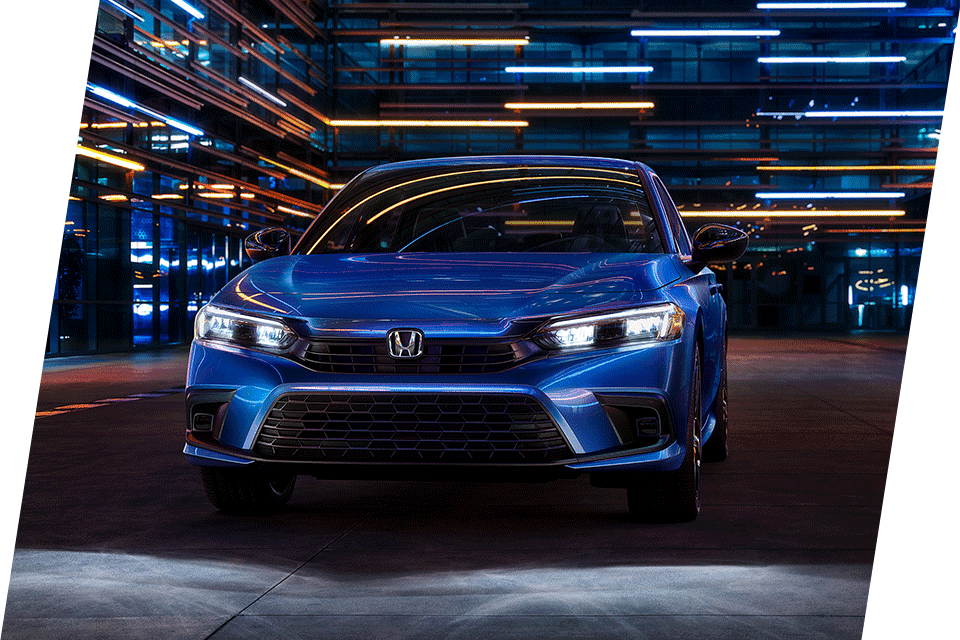 ---